Jamaica Observer column for MON 25 JUL 2016

By Jean Lowrie-Chin
With reports of racist attacks in the US and terrorist attacks in the Middle East and Europe, we'd better batten down and secure Jamaica. "Foreign" is certainly not looking as attractive as it used to, so why not make Jamaica safe and prosperous, so we stop yearning so much for distant shores?
We should heed the passionate address by National Security Minister Robert Montague at his Ministry's Conference on Citizen Security held last week in Montego Bay. He gave a rallying cry to parents, church, police and civil society to stand up to the criminals who are damaging our country.
We also welcome the offer of Political Ombudsman Donna Parchment-Brown to help bring garrison politics to an end. Let us not forget that many of our gangs had their roots in garrison constituencies, linked to both our major political parties. Those cynical politicians may have started out with a few "badmen", but what they have spawned is now beyond their control.
We look to the police force to 'serve, protect and reassure', as is their motto. However, the level of trust is low, despite the fact that many good police officers volunteer to serve the Police Youth Club, the largest youth club in Jamaica. Clearly, the Social Development Commission (SDC) should be taking the lead with these clubs, instead of leaving the guidance of our youth to our already overworked police officers.
There are about 10,000 police officers and over 100,000 public servants. The Ministry of Industry and Commerce should be partnering with them to identify the talented, ambitious young people who need financial and management support to take them forward.
There is just too much profiling and too little productivity. I believe GovNet, the technology solution under endless discussion, which aims at harmonising our public sector has not happened, because it would unmask the mediocre and corrupt folks who are contributing to the frustration of committed Jamaicans.
Clearly, there is a great imbalance in our expectations. We look away from the many other well-financed, well-travelled ministries and look to the beleaguered Ministry of National Security to do it all.
Our churches are doing good work, but with more synergy, they could make it great. They have the most captive of audiences and could lead the charge to form Neighbourhood Watch groups. They should also form an ethics committee so the pretenders can be exposed – these overnight 'bishops' are giving the church a very bad name.
The follow-up therefore to Minister Montague's impassioned cry should be the onboarding of these various private and public sector, church and civil groups with concrete plans for their active participation in our quest for national security. The offer of our Political Ombudsman to put an end to garrison politics is a great one. The Minister could engage Crime Stop to garner confidential information that could help in this quest.
Jamaica Observer photo
Road Carnage
Clearly, there are too many road users who do not respect their own lives. How else would you explain the 19-year-old overtaking a line of traffic at 2am in the morning on the Dyke Road, only to take his own life, that of two passengers, and that of a policeman, returning from late duty. We are hearing bizarre stories about the incident in which six people lost their lives when their vehicle went off the Flat Bridge into the Rio Cobre.
The behaviour on our roads is a symptom of our troubled society – in Minister Montague's words, "children not being brought up, but being dragged up." I remember an unlicensed young man crashing into my car some years ago, and when he and his well-spoken mother arrived at my office to discuss the damage, she looked me in the eye and said, "I can say I was driving and it would be your word against mine." At that point, I felt my stomach turn, so I stood up and told her to leave my premises as I did not want to breathe in what she was breathing out. If you are ever in a situation like this, please turn on the recorder on your smartphone – unfortunately, I did not.
So what do I keep repeating like a stuck record to my adult children?
- You like to be in full control of your vehicle, but you cannot have that level of control if you speed.
- Reduce speed even more if there is anything unusual e.g. rain, poor vision, children on the road.
- Do not answer your cell phone when you're driving; if you must, pull over and stop.
- Do not engage in conversation when you are in a situation that requires extra focus – e.g. emerging onto a busy street.
Please share any tips you have – let us make our roads safer.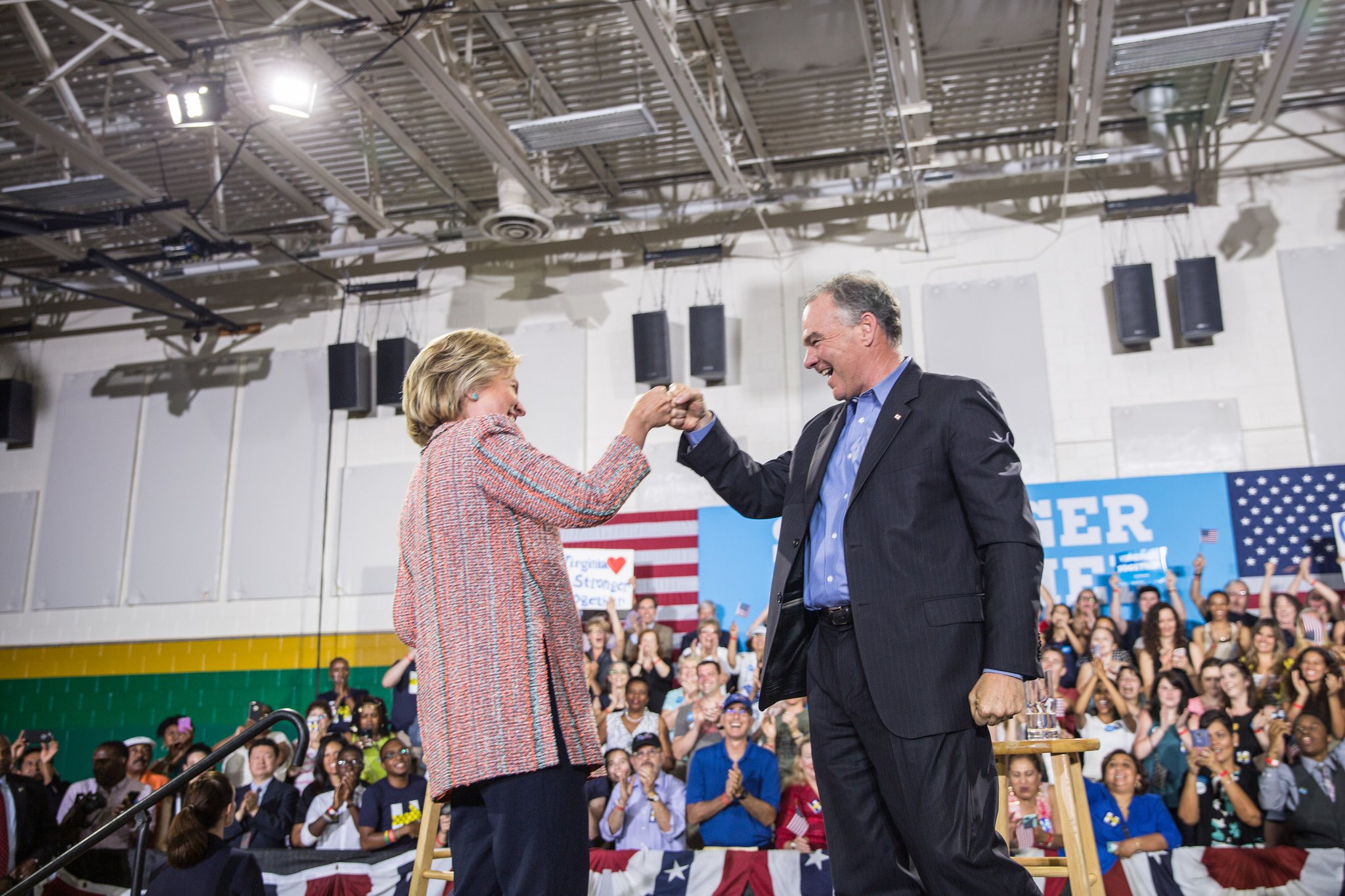 Hillary Clinton and Tim Kaine - from Twitter @HillaryClinton
US 'Veeps' announced
In this, the most fascinating of US electoral campaigns, Republican presidential nominee Donald Trump has named his running mate, Mike Pence and Democratic presumptive presidential nominee Hillary Clinton has named Tim Kaine. We are inundated with so much information and game-playing that campaign directors need to be geniuses of strategy and ensure there is widespread voter education.
WMW Jamaica and Carimac presented their Global Media Monitoring Report recently, showing that there was still less media coverage of and participation by women. With Hillary Clinton, Britain's new PM Theresa May and more women stepping up regionally and locally, times are a-changing.
Gearing for Rio Olympics
Nothing unites us like sports, and this was refreshingly evident at a farewell for athletes co-hosted by the Brazilian Embassy and Digicel Jamaica last week. Prime Minister Andrew Holness, Leader of the Opposition Portia Simpson Miller and Sports Minister Olivia Grange gave heartening encouragement to the athletes. Jamaica Olympic Association President Mike Fennell assured us of optimum arrangements, Digicel Senior Executive Patrick King of his company's support and we were impressed by the reply of Anneisha McLaughlin-Whilby.
Then came Usain Bolt's victory in London, and Shelly-Ann Fraser-Pryce's assurance that she is on track. Rio should be memorable, and I look forward to sharing my experiences at the Olympics with you all, dear readers.
lowriechin@aim.com