from youtube.com
Percy Sledge, an internationally acclaimed rhythm and blues vocalist, died today at age 73. Percy, a friend of Jamaica last performed in the island little more than a year ago. Over twenty-five years ago, The Jamaica Star ("Star"), a satellite paper of the Jamaica Daily Gleaner conducted a survey of as to what its readers considered to be the top 100 songs of all time in Jamaica. To my disappointment but not to my surprise Percy Sledge's 1966 golden hit song "When a Man Loves a Woman" sat atop the other ninety-nine songs that made the cut in the mind of the Star's readers.
Disappointed yes, because in my mind songs like Michael Jackson's "Ben" Jackie Wilson's "Lonely Teardrops", Al Green's "Let Stay Together", Marvin Gaye's "Let's Get It On", Johnnie Ace's "Pledging My Love" and the Impressions "I Am So Proud of You" to name a few from the Rock and Roll/Rhythm and Blues genre should sit atop of "When a Man Loves a Woman" even though it is among my all-time favorites. In all probability, what the song must have had going for it at the time of the survey are its lyrics and arrangement that span three generations of readers.
from last.fm
Interestingly, the song is still as popular today as when it was first released. Even more interesting is its popularity among music fans born decades after. Today with the passing of Percy Sledge, sales of "When a Man Loves a Woman" along with other Percy Sledge hit songs are expected to rise as fans pay tribute to him.
Other hit songs from Percy Sledge are, "Cover Me", "Warm and Tender Love", "Take Time to Know Her", "It Tears Me Up' and "Out Left Field." Percy will be missed by his many fans. However, thanks to technology, his voice lives on.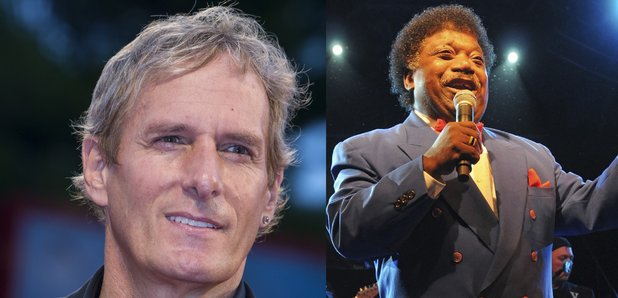 from smoothradio.com
When the news of Percy's death broke, Michael Bolton who did a cover version of "When a Man Loves a Woman" in paying tribute to Percy had this to say about him: "He was an inspiration as an artist and one of the most gracious human beings. We sang together. Forever grateful! Love MB."
Percy you played a good inning. Rest in Peace! I extend deepest sympathy to his fans, friends, family and relatives.
Ian Martin
April 14, 2015.