Jean Lowrie-Chin | Jamaica Observer column | 27 May 2013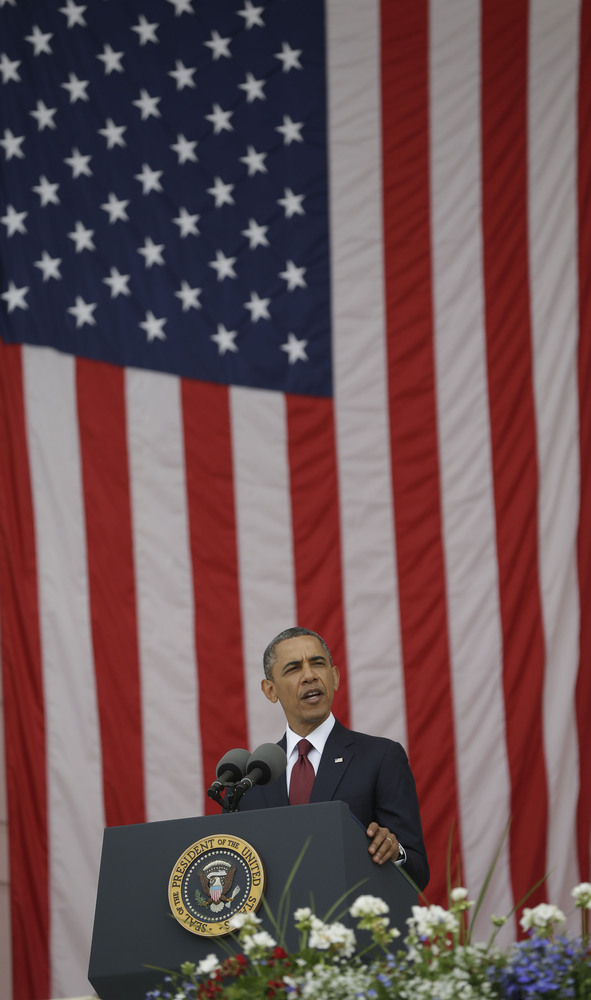 Last Thursday, President Barack Obama gave a historic speech, as he sought to explain the evolution of the war on terror since 9/11.

As one commentator noted, it was a speech which validated his Nobel Peace Prize awarded in 2009.

It was the kind of speech that every leader could learn from – a thoughtful, focused presentation explaining why the status quo could be questioned and changed.

The President's calm response to a passionate – and somewhat annoying – heckler, was also a study in tolerance.
Mr Obama observed that the threat of Al Qaeda had been minimized, although his administration must still guard against various groups and radicalized individuals who had carried out recent acts of terror.

As such, he was working to end the current war in Afghanistan, and to close the prison in Guantanamo Bay.
"So America is at a crossroads," said Mr Obama. "We must define the nature and scope of this struggle, or else it will define us, mindful of James Madison's warning that 'No nation could preserve its freedom in the midst of continual warfare.' Neither I, nor any President, can promise the total defeat of terror. We will never erase the evil that lies in the hearts of some human beings, nor stamp out every danger to our open society."
Our leaders here in Jamaica should think deeply on the words that followed: "What we can do – what we must do – is dismantle networks that pose a direct danger, and make it less likely for new groups to gain a foothold, all while maintaining the freedoms and ideals that we defend. To define that strategy, we must make decisions based not on fear, but hard-earned wisdom. And that begins with understanding the threat we face."
The President regretted the ultimate sacrifice made by over 7,000 American soldiers in the war against terror.

How do our Jamaican leaders feel about the over 30,000 lives that have been lost because of tribal politics and the gang leaders spawned from these bitter divisions.

How do they feel about this culture of thievery and corruption which force investors to factor in huge security and pilferage allowances in their budgets?

No matter the billions we receive from the IMF and the other multi-laterals, business cannot prosper in an atmosphere of crime and corruption.
Jamaica Council of Churches President Archbishop Emeritus Donald Reece
So, like America, Jamaica is at a crossroads.

We turn our faces to the Churches who are doing good work, but who we must now ask to become the game-changers for Jamaica.

The media has been doing its part, but it needs the support of the clergy.

The Jamaica Council of Churches has the power to chart a new course for the country's values and attitudes, and a captive audience who can help to spread this urgent message of integrity and productivity.
President Obama made it clear that, while there was information that had to be kept secret "
that protects our operations and our people in the field, a free press is also essential for our democracy."
He said he was "
troubled by the possibility that leak investigations may chill the investigative journalism that holds government accountable."
"Journalists should not be at legal risk for doing their jobs," he declared. "Our focus must be on those who break the law. That is why I have called on Congress to pass a media shield law to guard against government over-reach. I have raised these issues with the Attorney General, who shares my concern. So he has agreed to review existing Department of Justice guidelines governing investigations that involve reporters, and will convene a group of media organizations to hear their concerns as part of that review."